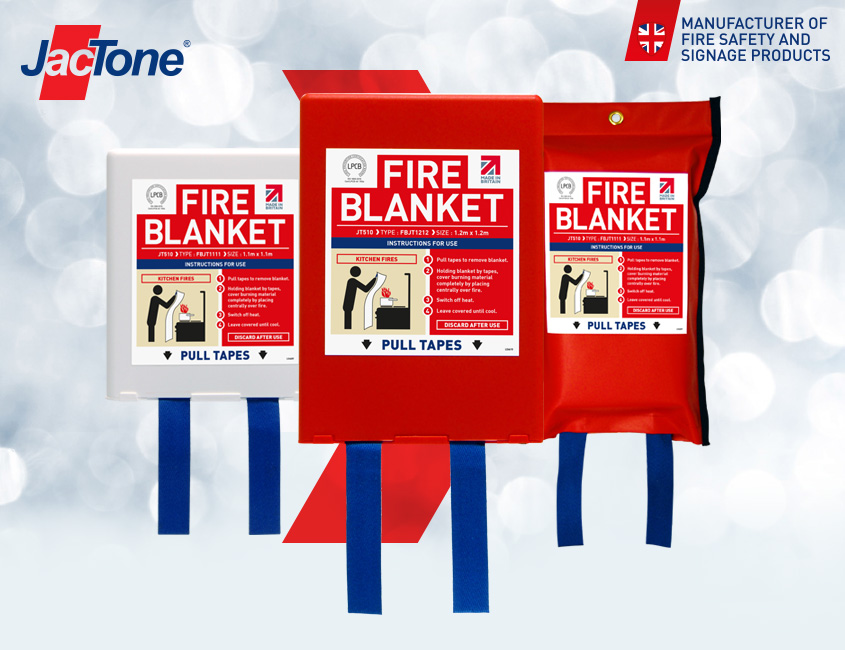 ANOTHER WORLD FIRST FROM JACTONE
Jactone achieve certification to BS EN 1869:2019
Jactone are the 1st Company in the world to have achieved certification to the latest revision of BS EN 1869:2019, the European Standard for Fire Blankets.
The new revision includes some important changes and for the first time assesses the performance of Fire Blankets against both Cooking Oil Fires, but also Flammable Liquid Fires.
Testing to both types of fire gives the fire blankets multi-purpose use.
Achieving the certification has taken many months of close co-operation with our certification body, LPCB and production changeover to the newly certified status will take place over the next few weeks.
Fire Blankets in the Jactone Range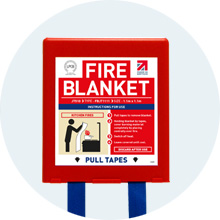 • Fully certified to EN 1869:2019

• Available in a range of sizes

• Compact and practical rigid holder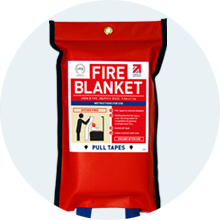 • Fully certified to EN 1869:2019

• Available in a range of sizes

• Soft and flexible holder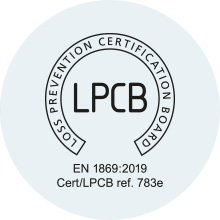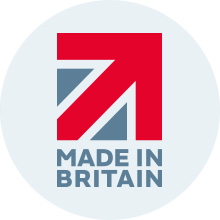 More details can be obtained by contacting :
sales@jactone.com Tel : +44 (0)1902 357777
Helping you stay safe today and tomorrow