PVSTOP SOLAR PANEL BLOCK OUT
Making Solar Energy Safe
PVSTOP is the only known solution for 'switching off' solar panels, making them safe in the event of a short circuit or emergency incidents such as a fire, flood or storm. PVSTOP does this by acting as a liquid blanket that is sprayed onto the solar panel and blocking out the light – the energy source.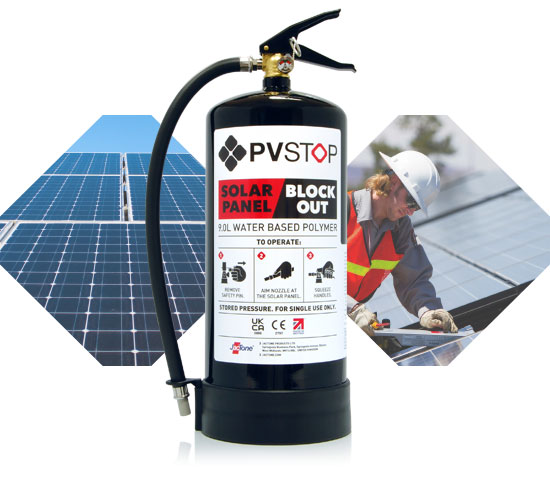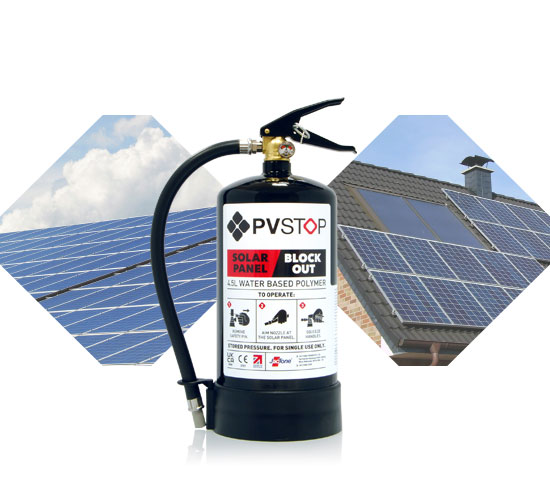 The world is in the midst of a clean energy revolution driven largely by rising grid electricity prices, government incentive schemes and positive public sentiment toward protecting the future of our planet. The increasing uptake of solar panels and the downward pressure on solar PV system pricing has led to an unprecedented level of growth in the global solar PV system market, growth that is forecast to increase exponentially in the decades ahead. In line with the exponential growth of the solar industry, there has been a similar growth in the number of fire and emergency related incidents involving solar PV systems, highlighting several unanticipated safety risks.
The Problem
Solar panels cannot be easily "switched off". As long as they are exposed to light, the solar panels and the wiring leading down from the panels are continually producing potentially lethal amounts of DC electricity, in professional terms this is known as the DC Danger Zone and up until now there has been no safe or practical way to "switch off" these solar PV systems at the source (the solar panel).
The PVSTOP Solution
PVSTOP is the only product that quickly and safely isolates the power produced by solar PV systems at the source, the solar panels themselves. PVSTOP coats solar panels like a "liquid tarpaulin", blocking the light and "switching off" the solar panels in seconds, rendering the solar PV system electrically safe. PVSTOP is effective on all types of solar PV systems and all types of inverter systems.
The ONLY way to de-energise or "switch off" solar panels at the source of production (the solar panel) is to block the light – light is the source of power

WHO CAN USE PVSTOP
PVSTOP can be effectively used by suitably trained: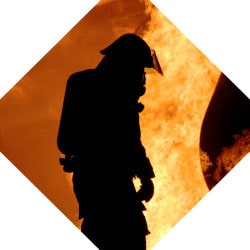 FIRE & RESCUE SERVICES AND FIRST RESPONDERS
Protect service personnel from the hazards of lethal DC voltage. PVSTOP is an essential solar PV safety solution.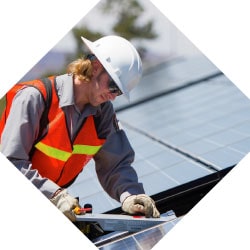 ELECTRICAL TECHNICIANS AND MAINTENANCE PERSONNEL
Use a portable non-flammable liquid blanket that drops solar panel DC voltage to zero on full coverage. Improve OHS today.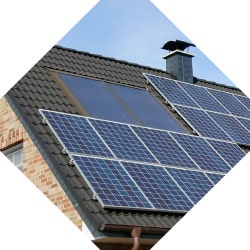 PV SYSTEM
OWNERS
Solar panels cannot be turned off when in direct sunlight. Render the array electrically safe during emergencies with PVSTOP.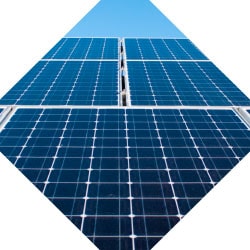 PV SYSTEM
OPERATORS
Give solar asset first responders and electrical technicians a safety tool close at hand, and improve personnel health & safety on your site.

HOW IT WORKS AND WHY IT WORKS
PVSTOP is a simple solution to a complicated and technical problem. The PVSTOP coating is applied to solar panels, blocking the light and rendering the solar PV system electrically safe.
HOW IT WORKS
The primary function of PVSTOP is to render panels to be electrically safe. The PV module does not need to be entirely covered for the panel to be deactivated. Spraying a line down the middle of the panel, for example, and covering only as much as 40% is enough to interrupt solar power production. However, covering the entire panel will continue to reduce DC voltage to zero and should be the main objective.
QUICK
The PVSTOP spray delivery system allows users to cover solar panels in a matter of seconds. The fire retardant solution blocks light to the PV cells upon application.
STICKY
The polymer film is designed to stick to solar panels during all weather conditions. Even if the PV modules are wet the coating will stick to the glass panel.
PEELS OFF
Once the coating has dried, PVSTOP can be easily peeled off by hand when it is time to re-activate the PV system. The coating does not contain any adhesives and does not damage solar panels in any way. The coating can be peeled off up to 12 months after being applied even when exposed to UV and other weather elements.
EASY TO DISPOSE
Once it has served its purpose PVSTOP can be peeled off the solar panel by hand, condensed into a small ball and disposed of safely in domestic waste.
REACTIVE SOLUTION
PVSTOP empowers fire & rescue services, site first responders, electrical technicians, maintenance personnel and PV system owners and operators with a reactive tool that will render solar panels electrically safe when required.
Because PVSTOP is designed to be used in the event of short circuits, emergency incidents such as fire, flood or storms, as well as during routine maintenance, the product has several additional safety features: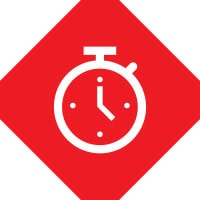 QUICK DRYING
Dries quickly into a waterproof, protective film.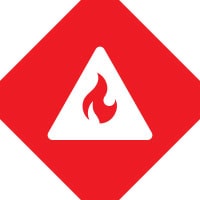 NON-FLAMMABLE
The coating is non-flammable in its dry state.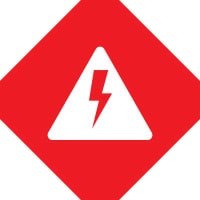 NON-CONDUCTIVE
Protecting operators from the risk of electrocution.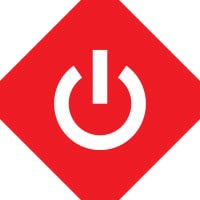 ANTI-ARCING
Isolates power at the source, eliminating electrical arcs.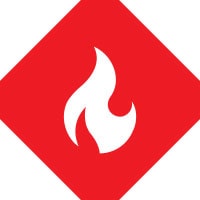 FIRE RETARDANT
The coating is fire retardant in its wet state.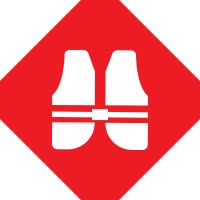 INSULATING
The coating protects against heat and encases any toxic nano-particles from being released from burning or arcing solar panels.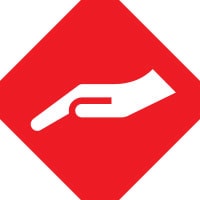 PROTECTION
The coating does not damage the solar panels and once dry, can be easily peeled off the panels to re-activate the PV system.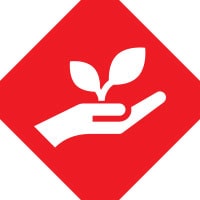 ENVIRONMENTALLY FRIENDLY
PVSTOP has been rigorously tested and verified by third-party independent authorities around the world.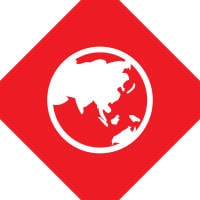 GLOBAL ACCREDITATION
ISO 14034:2016, Environmental Management – Environmental Technology Verification (ETV).

NOTE: This PVSTOP device is NOT a fire extinguisher and must not be used as such.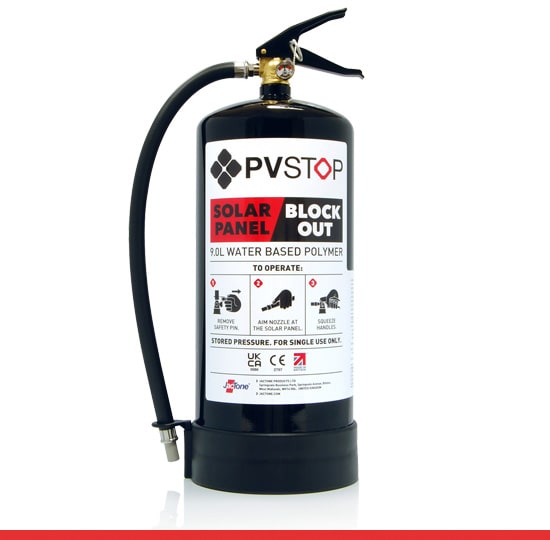 9 litre PVSTOP
Product Code: EPVS9
Capacity: 9 litre
Average discharge time: 70 seconds
Weight: 14.2kg
3 year warranty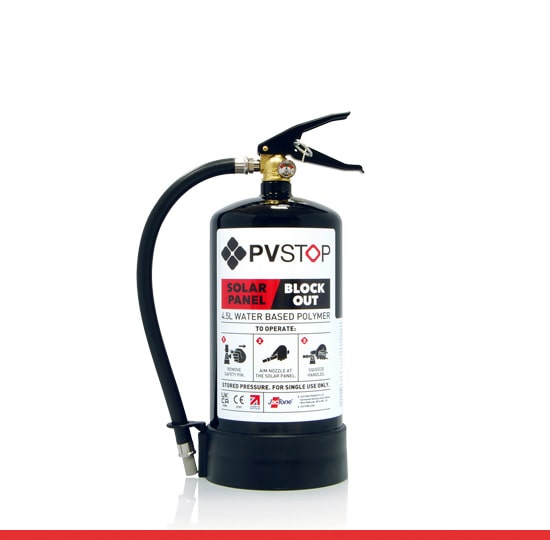 4.5 litre PVSTOP
Product Code: EPVS45
Capacity: 4.5 litre
Average discharge time: 35 seconds
Weight: 7.85kg
3 year warranty
For Product Data Sheets and Material Safety Data Sheets contact us
Interested in PVSTOP? Get in touch with us
+44 (0)1902 357777
REASONS TO CHOOSE JACTONE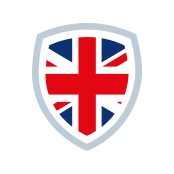 Manufacturer
We closely monitor changes in industry standards and trends and work continuously to improve the quality of our products to keep you safe today and tomorrow.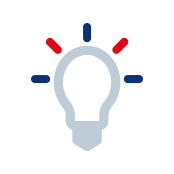 Innovation
Product development is at the heart of what we do. This ensures we are market leaders in responding to certification, legislation and market changes.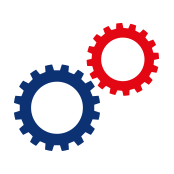 Technical Expertise
At Jactone we have a real root and branch knowledge of the products we manufacture and supply. In fact, we are really passionate about them.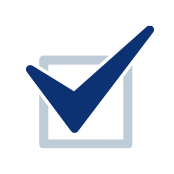 Quality
As you would expect from a UK company that is committed to quality, reliability and safety, we adhere to all industry standards and quality systems.