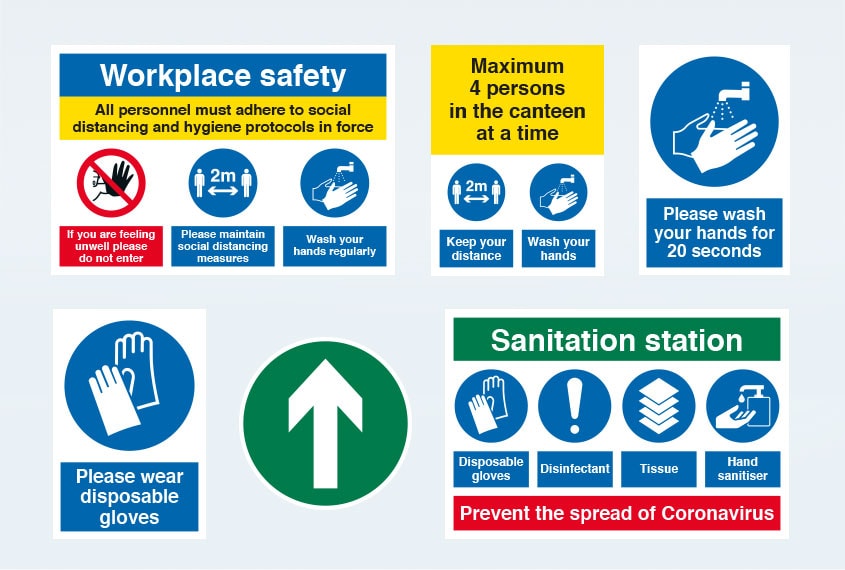 SAFETY AND SOCIAL DISTANCING SIGNS
Essential for businesses and workplaces to promote safety and social distancing guidelines.
To help against the spread of Covid-19, Jactone have a collection of safety and social distancing signs now available. The range includes; floor graphics, PPE signs, Coronavirus specific hygiene signs and social distancing signs.
View our range of Safety and Social Distancing Signs here
All signs are manufactured and supplied to the latest BS EN ISO 7010 standards.
Safety and Social Distancing Signs

If you can't find the sign you are looking for our in-house design team can create the sign for you!
Please contact us for more details