FIRE EXTINGUISHER STANDS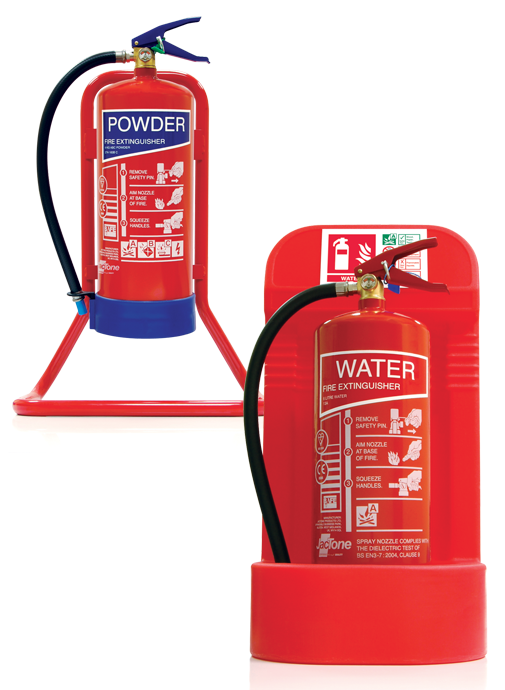 About Extinguisher Stands
We offer a wide range of practical and stylish fire extinguisher stands to provide a solution for safe storage of almost any size and type of extinguisher. Available in both tubular mild steel or rotationally moulded plastic we have fire extinguisher stands to suit every application.
Fire Extinguisher Stands
Metal Extinguisher stands
• Fabricated from strong tubular section mild steel
• Single stands up to 9kg extinguisher
• Double stands up to 9kg extinguisher plus 2kg CO2
• Red epoxy polyester powder coated finish or chrome
Heavy Duty Plastic Extinguisher stands
• Rotationally moulded plastic
• Options for one piece, two piece and recessed
• Single stands for 1 extinguisher
• Double stands for 2 extinguishers
• Triple stands for 3 extinguishers
• Available in red, cream or grey
• Attractive and clearly visible
PDF Download
Interested in these products? Get in touch with us
+44 (0)1902 357777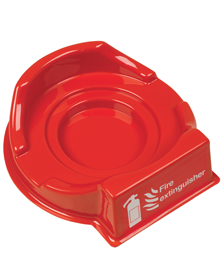 Fire Points
• Design to suit extinguisher sizes from 2kg up to 9ltr/kg
• Tough and durable moulded plastic
• Single or double fire points
• Complete with fire point sticker
• Available in red and grey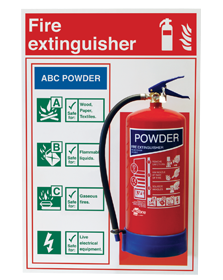 Mounting Boards
Mounting boards to identify, locate and instruct in the use of fire extinguishers.
• Available for ABC powder, CO2, foam and water extinguishers
• Choice of styles available