CNC machines can present a particular problem where unattended automatic machines, tool breakage and processing with potentially flammable lubricants / coolants increases the risk of fire. The range of Jactone PAFSS can offer you the protection required.
Below you will find a case study of how PAFSS has been fitted to a CNC machine after an incident occurred.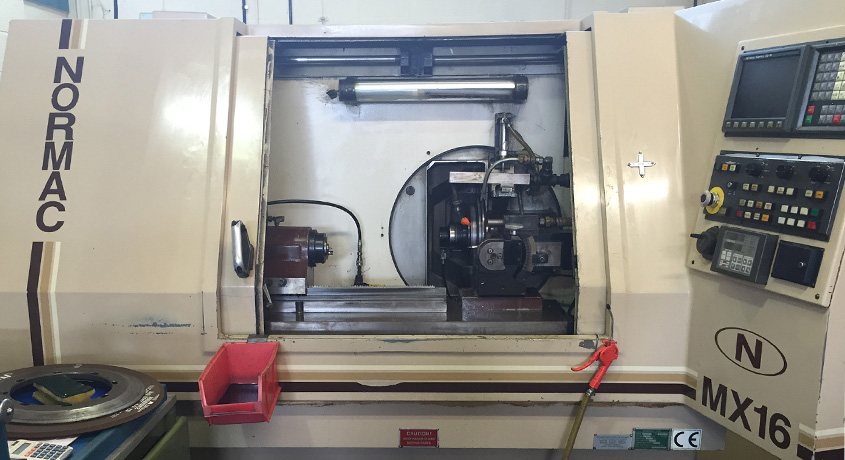 LOCATION :
Telford, Shropshire
COMPANY PROFILE :
Precision engineering and tooling
INCIDENT DETAILS :
On Friday 26th August 2016 at around 14.30 the company were using their Normac MX16 thread grinder during normal operations. During a 'dress cycle' the grinding wheel on the machine hit the diamond dresser harder than normal, generating enough heat to ignite a vapour within the grinding area. This resulted in a fire in the tooling area.
THE PAFSS SOLUTION :
The business owners contacted us after researching PAFSS online. They had decided to source a fire suppression system as part of a series of corrective actions following the fire. We arranged for a local PAFSS installation agent to
contact
the customer and a site visit was arranged. The machine was protected by a 2kg Novec 1230 Jactone PAFSS with the detection tubing installed inside the workspace for quick and effective detection in case of further incidents. The system was also fitted with a pressure switch to shut down the machine in the event of a future system discharge as well as a local alarm unit with a visual and audible alert.
Click here to download the case study
On guard 24 hours a day, 365 days a year.