JACTONE PAFSS NOW IN NEW ZEALAND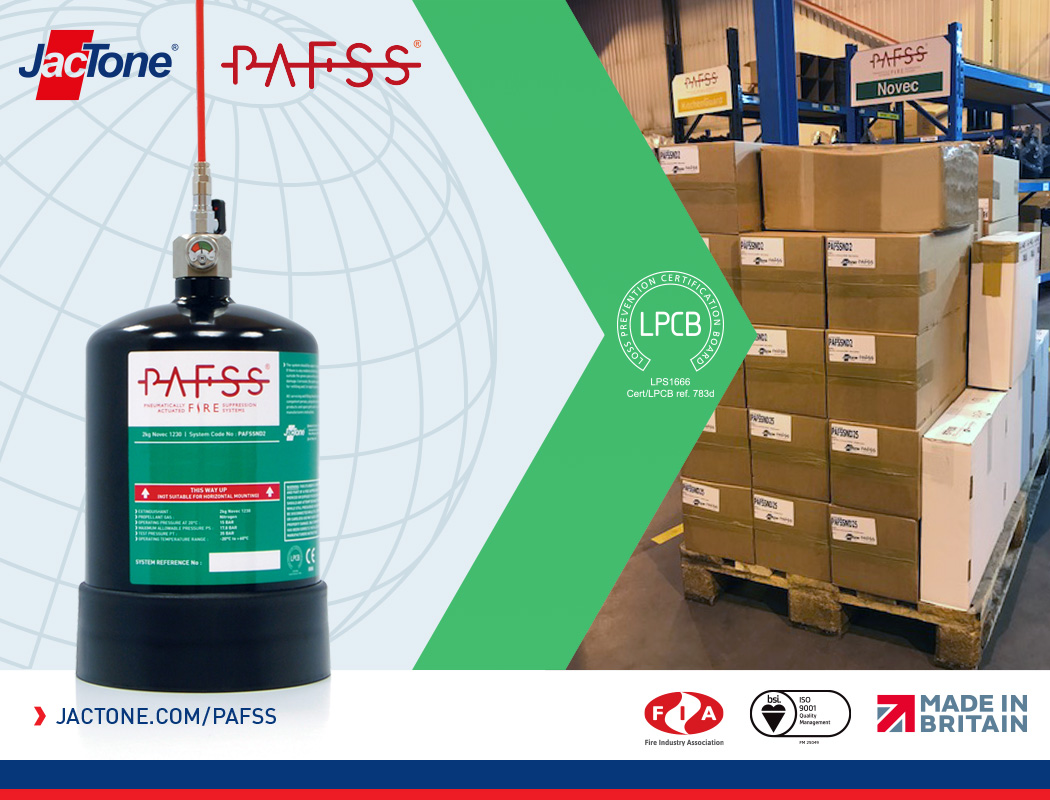 Direct automatic fixed fire suppression systems. Certified to LPCB LPS1666.

The certified protection and quality that our PAFSS LPS1666 electrical enclosure fire suppression systems offer is spreading around the globe. This recent order for the systems came from a customer in New Zealand and it is now on the way over to them.
Our LPS1666 certified PAFSS fire suppression provides protection inside the enclosure and discharge at the heart of the fire, extinguishing quickly and preventing the fire from spreading to neighbouring enclosures / equipment and the wider building. This can significantly reduce the risk of injury to personnel and losses caused by equipment down time and operational disruption.
FIND OUT MORE ABOUT OUR ELECTRICAL ENCLOSURE FIRE SUPPRESSION SYSTEMS