A COMPANY UPDATE REGARDING THE INCOMING UK LOCKDOWN PERIOD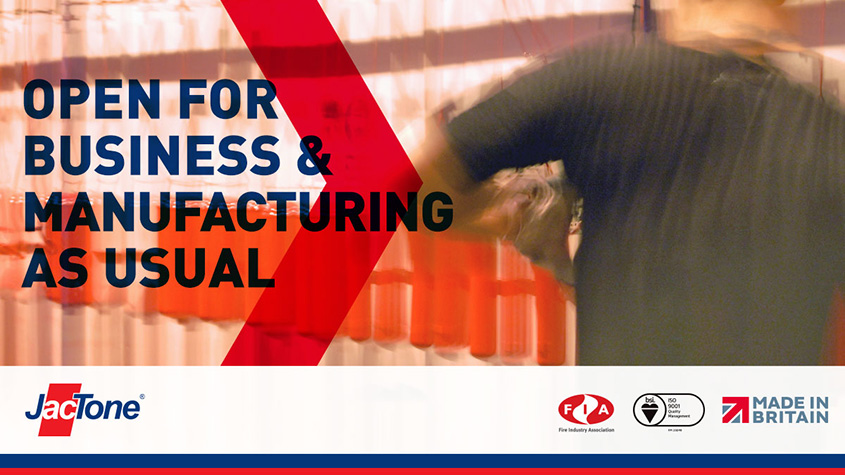 Jactone Products, as a manufacturer of fire safety equipment, will be open for business as usual during the incoming UK lockdown period, with our social distancing protocols in place.
All our fire safety equipment products are available as usual. You can speak to our sales team by calling +44 (0)1902 357777 or by sending an email to sales@jactone.com. For enquiries about our PAFSS fire suppression systems, email pafss@jactone.com.
We hope you stay safe and keep well.