We are delighted to inform you of some exciting new fire safety products that are now available from Jactone. These include new additions to our Premium Range fire extinguishers and a brand new range of fire extinguishers, the Prestige Range. We have added a new size of fire blanket to our market leading JT510 Premium Range and a large format fire point trolley, ideal for construction sites. To complement these new additions we can also offer you new accessories with the Howler Site Alert Alarm and small fire extinguisher cover. We hope you like these new and exciting additions.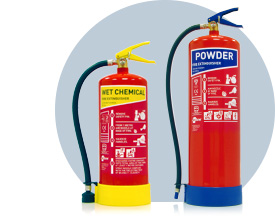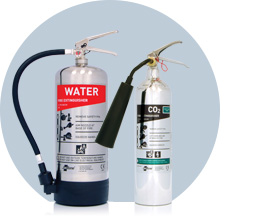 FIRE BLANKETS
We are pleased to (re)introduce our 1.75m x 1.75m size fire blanket to our market leading JT510 Premium Range.
The 1.75m x 1.75m Premium Range fire blanket is for use on kitchen fires and clothing fires. As with all of our premium fire blankets, the 1.75m x 1.75m Jacpack fire blanket is Kitemark certified to BS EN 1869:1997.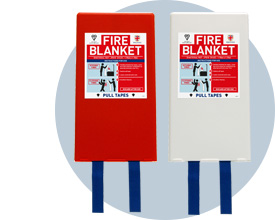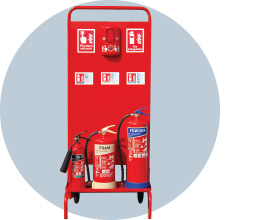 FIRE POINT TROLLEY
Ideal for building sites, petrol station forecourts and factories this large format fire point trolley provides highly visible and easily accessible mobile storage for fire fighting equipment.
Strong and durable this fire point trolley holds up to 3 extinguishers and has ample space available for signs and alarms / bells.

HOWLER ALARM
Site Alert Howler alarm, a battery operated site evacuation alarm.
Reliable, simple and tough, the Site Alert is noisy at 100dB at 1 metre and has a high intensity LED red flashing beacon.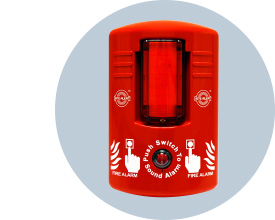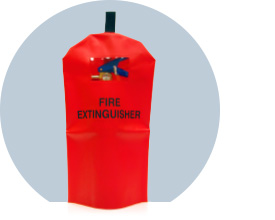 EXTINGUISHER COVER
Our fire extinguisher covers are perfect for the general protection of fire extinguishers.
This small fire extinguisher cover is specifically designed to fit our 2kg and 2 litre models of fire extinguisher.