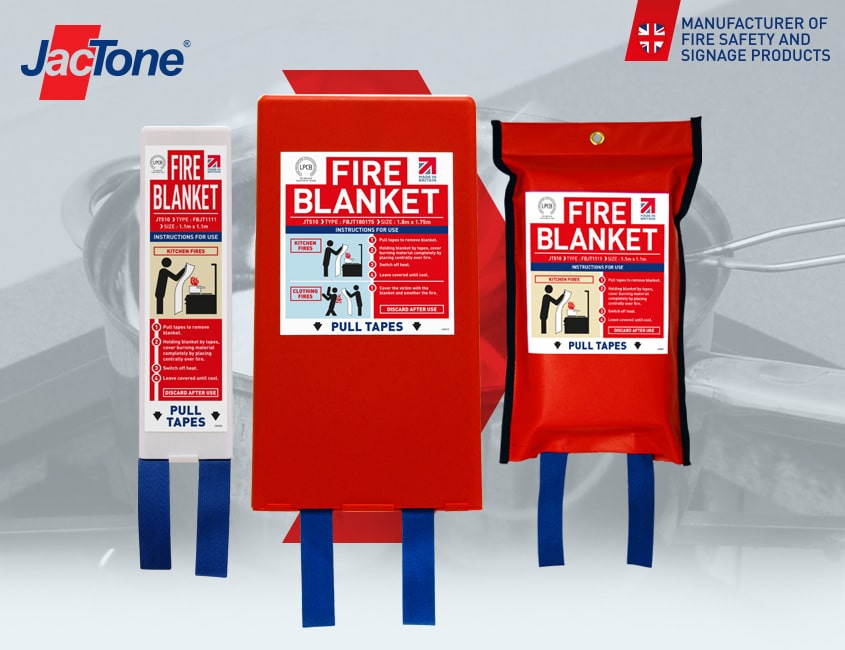 FIRE BLANKETS FROM JACTONE
BS EN 1869:2019 Certifed. New size available. Made in the UK.
Jactone JT510 Fire Blankets are manufactured in our own purpose built facility in the heart of the UK. They are constructed from a unique 3-ply material to produce an unblemished safety record unrivalled in the industry, establishing Jactone as the market leader of BS EN European Standard certified fire blankets.
Jactone are the 1st Company in the world to have achieved certification to the latest revision of BS EN 1869:2019, the European Standard for Fire Blankets.
The new revision includes some important changes and for the first time assesses the performance of Fire Blankets against both Cooking Oil Fires, but also Flammable Liquid Fires.
Following our certification to the new standard we have a New size of fire blanket available. The 1.8m x 1.75m Fire Blanket is available in our signature Jacpack range. The new 1.8m x 1.75m fire blanket is for use on Cooking Oil and Flammable Liquid Fires and Clothing Fires.
Jactone JT510 Fire Blankets are available in 3 models: The Jacpack, the Flat Pack and the Square Pack.
Fire Blankets in the Jactone Range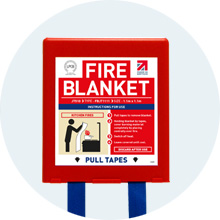 • Fully certified to EN 1869:2019

• Available in a range of sizes

• Compact and practical rigid holder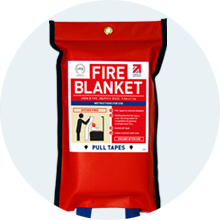 • Fully certified to EN 1869:2019

• Available in a range of sizes

• Soft and flexible holder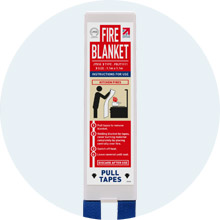 JT510 SQUARE PACK FIRE BLANKET
• Fully certified to EN 1869:2019

• Available in 1.1m x 1.1m size

• Compact and practical rigid holder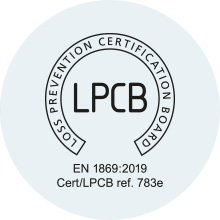 • All of our fire blankets are certified to BS EN 1869:2019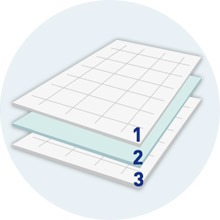 • 2 layers of woven glass fibre fabric
• 1 layer of fire retardent film
• Unblemished safety record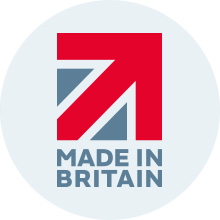 • All of our fire blankets proudly carry the Made In Britain marque

More details can be obtained by contacting :
sales@jactone.com Tel : +44 (0)1902 357777
Helping you stay safe today and tomorrow