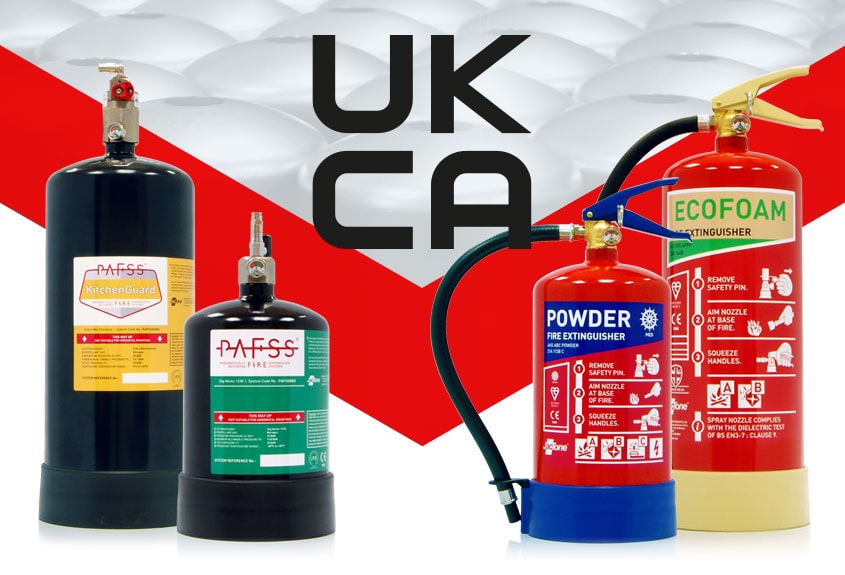 Jactone achieve UKCA certification
Jactone is pleased to confirm that after a detailed programme of engagement with our notified certification body, we have achieved UKCA Mark certification.
The UKCA Mark certification applies to all Jactone UK manufactured cylinders (pressure vessels) and system assemblies for our Premium and Marine Range fire extinguishers and PAFSS fire suppression systems.
After a post-Brexit transition period which ends after 31/12/21, it will be a legal requirement for all relevant pressure equipment placed on the market in Great Britain to carry the UKCA mark, confirming compliance with the Pressure Equipment (Safety) Regulations (SI 2016/1105), as amended by The Product Safety and Metrology etc (Amendment to Extent and Meaning of Market) (EU Exit) Regulations 2020 (SI 2020/676).
The CE Mark will still be required for relevant pressure equipment placed on the EU market, confirming compliance with the Pressure Equipment Directive (PED) 2014/68/EU.
For this reason, all mentioned product categories will be dual marked with both the UKCA Mark and the CE Mark, enabling our customers both in the UK and the EU to seamlessly sell into either market.
Although the UKCA Mark is not mandatory till, after 31/12/21, the transition by Jactone to the dual marking of our products will take place over the coming months, so please look out for this new confirmation of Jactone product compliance.
If there are any enquiries on this important legislative change, please get in touch.
Helping you stay safe today and tomorrow