THE NEW JACTONE ECOFOAM EXTINGUISHER RANGE
Our Jactone Premium Range foam portable fire extinguishers have now been upgraded to an EcoFoam. Using a new high-performance bio based extinguishant the Premium Range EcoFoam extinguishers have an improved fire rating performance when compared to the previous foam models. The new extinguishant also incorporates mainly renewable resources with a better social acceptability.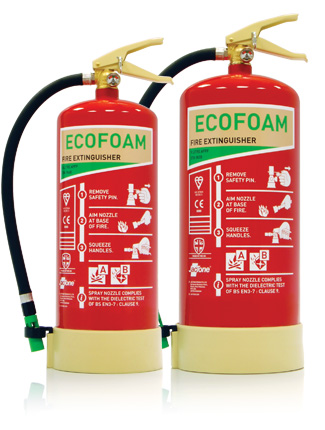 FEATURES & BENEFITS
The EcoFoam range of extinguisher is available in 6 and 9 litre models and feature :
> Bio based high performance extinguishant
> Improved fire rating performance
> Quality deep drawn cylinders
> High quality heavy-duty brass valves
> Colour coded handles and bases
> Spray nozzle complies with the dielectric test of BS EN3-7:2004, clause 9
> Certified and approved performance
> Utilising Jactone's upgraded valve with : Service friendly pressurisation port, Pressure relief device
ECOFOAM
Jactone Premium Range EcoFoam extinguishers use a bio based extinguishant that has been formulated using as much as possible bio based ingredients, beside the fluorinated part, with a result of 71% coming from natural renewable resources. Bio based is designed to be the next generation fire extinguishing agent with a better social acceptability, aiming at a strong carbon footprint reduction.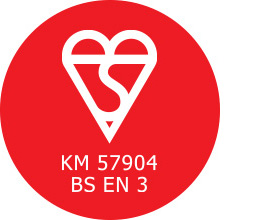 KITEMARK CERTIFIED
Jactone Premium Range EcoFoam extinguishers offer BS EN3 Kitemark certified performance on Class A : Solid materials and Class B : Flammable liquids or liquefiable solids fires.
The Premium Range fire extinguishers are manufactured under our BS EN ISO 9001 quality system and they are fully certified with third party approvals.

CONTACT US TO DISCUSS WHAT ECOFOAM CAN DO FOR YOU