ALARMS AND SECURITY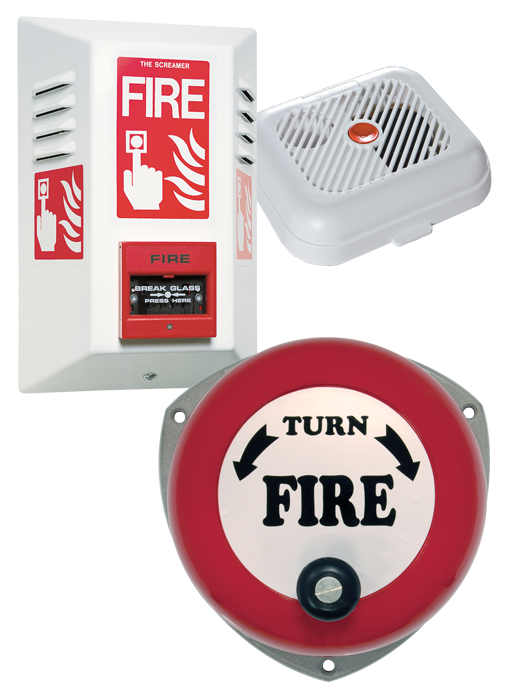 About Alarms and Security
Our fire accessories range features a selection of alarms and security products including rotary hand bells, screamer alarms, smoke alarms, CO alarms and extinguisher theft alarms.
Alarms
Rotary Hand Bell
• Provides a reliable independent fire warning inside and outside
• 230cm Diameter die-cast aluminium bell
• High sound output (75dB at 20m)
• Double stands up to 9kg extinguisher plus 2kg CO2
• Red epoxy polyester powder coated finish or chrome
Screamer Alarm
• Ideal for industrial premises, portable buildings etc up to 2000sq mtrs where there is no need for zoning
• Safe, reliable and loud (118dB)
• Battery test facility
• Supplied with battery and test key
• Can be linked together (up to 10 units)
Smoke Alarms & CO Alarms
• Ionisation Smoke Alarms
• Optical Smoke Alarms
• Heat Alarms
• Carbon Monoxide Alarms
• Quick, easy installation
• Alarm sound output – 85dB (min) at 3 metres
• Interconnectable models – up to 12 alarms
PDF Download
Interested in these products? Get in touch with us
+44 (0)1902 357777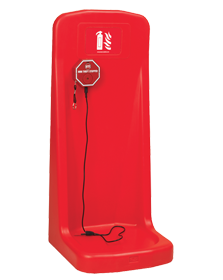 Extinguisher Theft
• Cabinet alarm (magnetic switch operated)
• Extinguisher stand/plinth/pin alarm (spring switch operated)
• Extinguisher alarm (Cable operated)
• Self contained
• Easy to install
• Battery operated (included)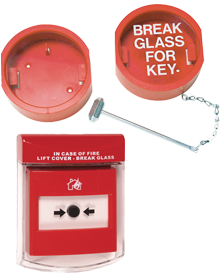 Fire Exit Alarm
Highly effective alarms to alert you when unauthorised exit or entry occurs through an emergency exit door – fitted with key operated override facility.
• 95dB (low) / 97dB (high) at 1m
• Self contained
• Battery operated (included)
• Easy to install