Alarms and Security
Our fire equipment accessories range features a selection of alarms and security products including rotary hand bells, the Site Alert Howler alarm, gas horns, break glass key holders and panic bolts.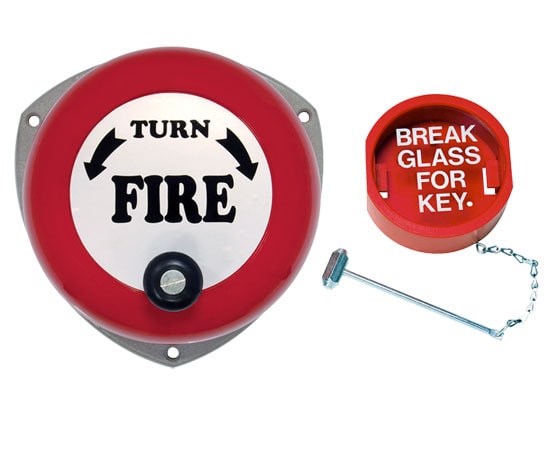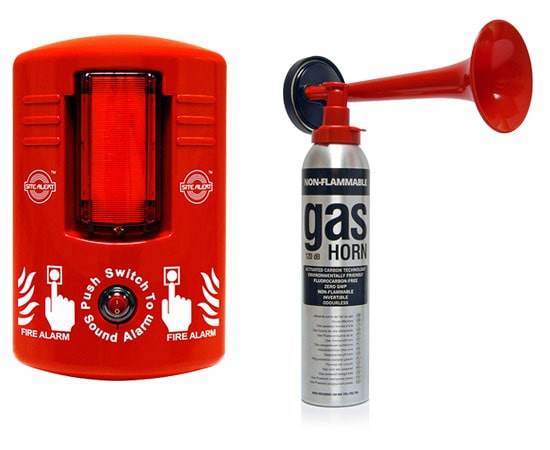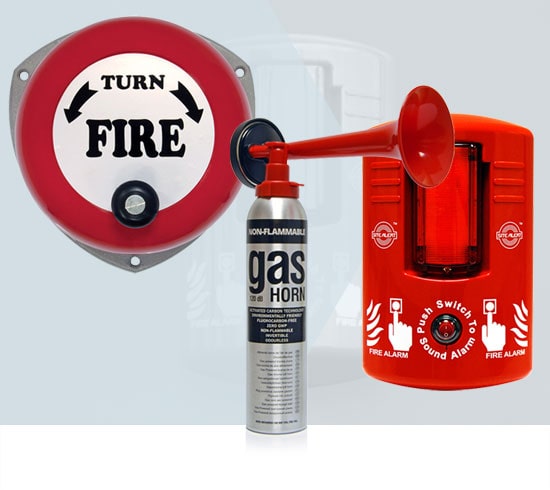 Alarms
We offer a range of alarm solutions that provide a simple and effective way to raise the alarm in an emergency.
The rotary hand bell is suitable for indoor and outdoor use, providing a high sound output. The rotary hand bell can be attached to a wall or one of our fire point trolleys.
The Site Alert Howler alarm is battery operated and is noisy at 100dB at 1 metre and has a high intensity LED red flashing beacon, ideal for our large fire point trolleys.
The gas horn is a portable, effective solution for raising the alarm or alerting people of danger. Particularly suitable in situations with high levels of ambient noise, such as construction sites.
PDF Download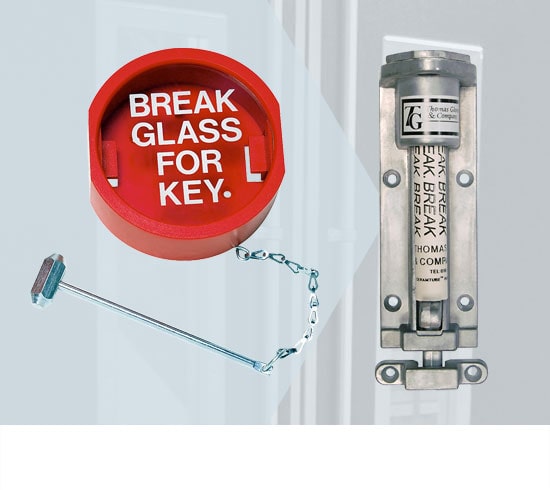 Fire Exit Security
We offer a range of security solutions that can be used for fire exit security.
The 'Break glass' key holder is for key storage for emergency use. The highly visible holder is available with either a plain window or a window with printed instructions. A secure 'snap-fit' design makes placement of the key easy, and the plastic window breaks safely when it needs to be accessed. A hammer with a chain, that can be attached to the holder is also available.
Manufactured from cast aluminium, Redlam panic bolts are the economical solution to the problem of providing reliable security for internal emergency exits. Breaking the ceramic tube results in the bolt sliding back automatically and unlocking the door.
PDF Download
Interested in this product? Get in touch with us
+44 (0)1902 357777