LIVE WEBINAR ON PAFSS FIRE SUPPRESSION SYSTEMS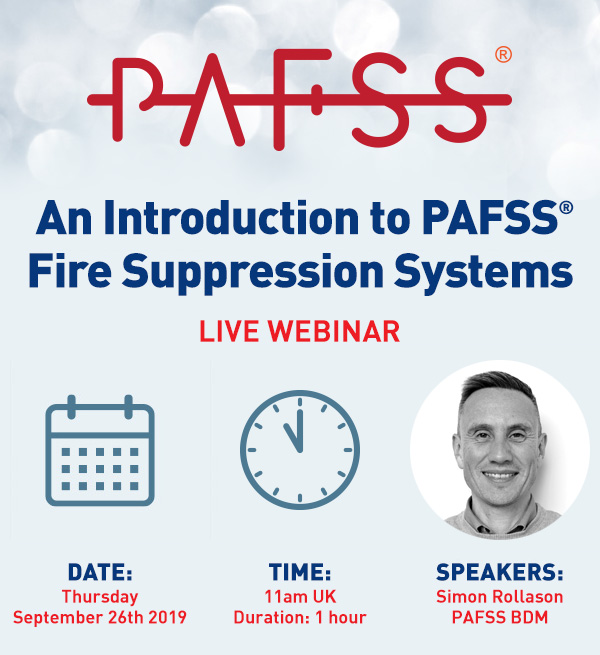 We are doing a live webinar 'An Introduction to PAFSS Fire Suppression Systems' hosted by Simon Rollason, PAFSS Business Development Manager for Jactone Products. This webinar is ideal for companies in the UK and Ireland who would like to become a distributor of PAFSS.
The webinar will be taking place on Thursday, September 26th at 11am.
Key areas covered will include:
• The PAFSS system ranges available.
• The types of fire risk and the applications PAFSS protects.
• The opportunities of becoming a PAFSS distributor.
• The requirements of becoming a distributor.
CLICK HERE TO REGISTER YOUR FREE PLACE TODAY!

At the end of the webinar there will be a Q&A for any questions you may have. Even if you cannot join live, register now and we'll send you the recorded webinar to watch at your convenience.
We hope to see you there!