JacGLOW® PHOTOLUMINESCENT SIGNAGE
In the event of a power failure or sudden darkness within an environment or workplace, it is essential to highlight important information or potential dangers to employees and members of the public with safety and information signs.
JacGLOW photoluminescent signs offer longer-lasting photoluminescent performance than ever before and they are an ideal and cost-effective solution to providing illuminated signs in the event of a power failure and sudden darkness.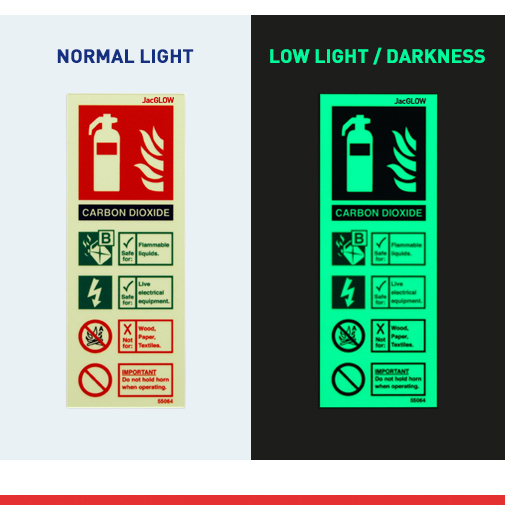 BRIGHTER FOR LONGER
Produced on our quality photoluminescent material, we believe our JacGLOW signage offers a longer-lasting performance in the event of a power failure and sudden darkness.
JacGLOW signs are available in a range of categories, including; Means of Escape (Fire Exit), Fire Action Notices, Fire Equipment, Mandatory Action, First Aid and Safe Condition.
All signs are manufactured and supplied to the latest BS EN ISO 7010:2011 standard.
• Superb quality
• High performance
• Printed in the UK
• Digital production process
• Wide range of signs available
• Quick availability
PDF Download
Interested in JacGLOW signs? Get in touch with us
+44 (0)1902 357777
REASON TO CHOOSE JACTONE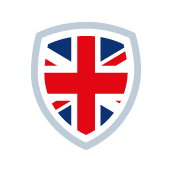 Manufacturer
We closely monitor changes in industry standards and trends and work continuously to improve the quality of our products to keep you safe today and tomorrow.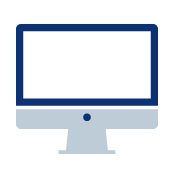 Design
We love using our experience and expertise in print design to find practical and stylish solutions to your sign challenges. We stake our reputation on bringing your ideas to life.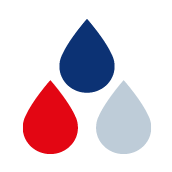 Printing
We are proud of our state of the art printing facility. No matter what material you choose, you can trust us to produce a high quality finish every time.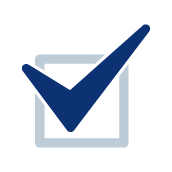 Quality
As you would expect from a UK company that is committed to quality, reliability and safety, we adhere to all industry standards and quality systems.