6 LITRE FOAM PRESTIGE RANGE FIRE EXTINGUISHER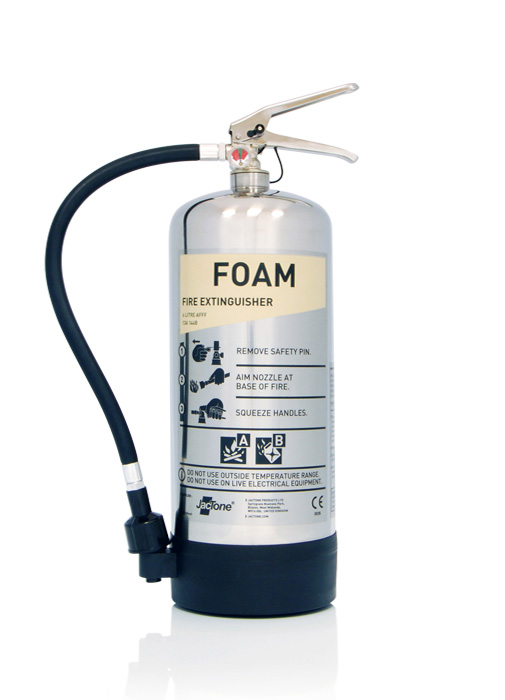 Product Information
With a stunning polished finish, the Prestige Range is the ideal fire extinguisher for the modern and elegant location. The stored pressure 6 litre (AFFF) foam fire extinguisher is specifically designed for use on class A and class B fires with a 13A 144B fire rating.
Our Prestige 6 litre foam fire extinguisher comes with Jactone's distinctive colour coded header label and a stainless steel handle.
On request, we also offer corporate branded header labels… a fantastic way to promote the corporate image of your organisation.
CONTACT US
Technical Specification
Product Code: EFS6PS
Capacity: 6 Litre
Fire rating: 13A | 144B
Average discharge time: 15 secs
Height: 520mm
Diameter: 162mm
Filled weight: 10.30kg
Carton size (H x W x D): 545 x 175 x 170mm
PDF Download
Interested in this product? Get in touch with us
+44 (0)1902 357777