2KG CO2 FROST FREE HORN PRESTIGE RANGE FIRE EXTINGUISHER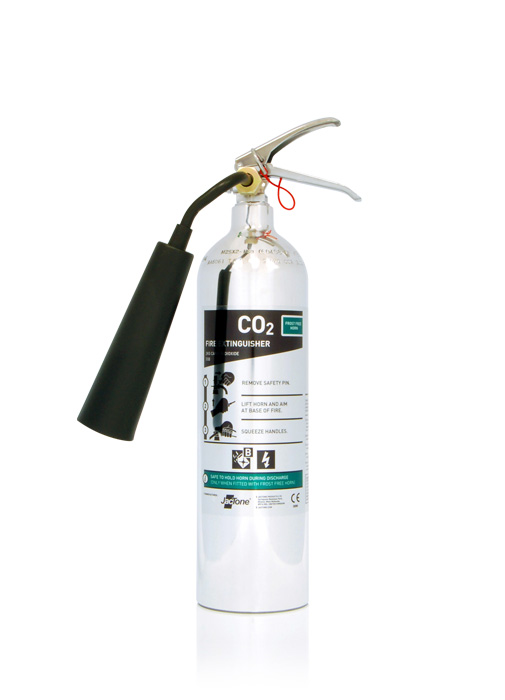 Product Information
With a stunning polished finish, the Prestige Range is the ideal fire extinguisher for the modern and elegant location. The stored pressure 2kg Carbon Dioxide (CO2) fire extinguisher is specifically designed for use on class B and electrical fires. Being non-toxic and leaving no residue, CO2 will not harm machinery or electrical equipment. This CO2 extinguisher is fitted with a 'safe to hold' frost free horn as standard.
Our Prestige 2kg CO2 fire extinguisher with frost free horn comes with Jactone's distinctive colour coded header label and a stainless steel handle.
On request, we also offer corporate branded header labels… a fantastic way to promote the corporate image of your organisation.
CONTACT US
Technical Specification
Product Code: EC2FPA
Capacity: 2kg
Fire rating: 55B
Average discharge time: 9.7 seconds
Height: 500mm
Diameter: 117mm
Filled weight: 5.02kg
Empty weight: 3.02kg
Carton size (H x W x D): 524 x 185 x 130mm
PDF Download
Interested in this product? Get in touch with us
+44 (0)1902 357777